Chiropractor Amy Chapman D.C.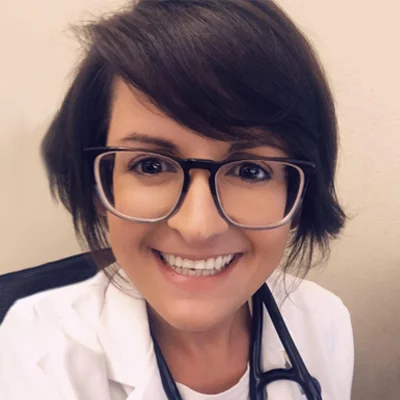 I was born in San Jose, California, but I moved to Portland, Oregon when I was 4 years old. I was lucky that I was able to stay around the Portland area for all my years of schooling. I went to Washington State University Vancouver, where I studied Pre-Med, then attended chiropractic school at the University of Western States.
While at WSUV, I was set on becoming a medical doctor. However, while studying for exams, I developed a neck injury from bad study posture and every time I would move my neck, there would be this incredible pain that would immediately give me a headache. I went to my primary care doctor, where I was prescribed muscle relaxers. Knowing I couldn't function and do well in school while on muscle relaxers to help my pain, I visited my aunt and uncle, who are both local naturopathic doctors. My aunt gave me a massage with trigger point work, and my uncle adjusted my neck. The pain was gone almost immediately and I was then sold on chiropractic care.
After graduating with my doctorate in chiropractic in 2019, I wanted to stay in the same area where I grew up and give back to my community.
When I'm not working, you can find me running around the neighborhood, playing with my dog Moose, golfing, watching college football, and spending my remaining free time with my family and friends.
I'm humbled and grateful every day that my path has led me here and that I'm able to provide the best health care I can for all of my patients. I look forward to meeting you!
---
Specialties
Chiropractic Care
Nutrition Counseling
---
Community Outreach
OFFICE HOURS
Monday
9:00am - 6:00pm
---
Tuesday
9:00am - 6:00pm
---
Wednesday
9:00am - 6:00pm
---
Thursday
9:00am - 6:00pm
---
Friday
9:00am - 2:00pm
---
Saturday
Closed
North Portland Wellness Group
2205 North Lombard Street #101
Portland, OR 97217
PHONE: (503) 893-4407
FAX: (503) 908-6153